Website Redesign - Asylum Entertainment
I was responsible for the complete redesign of Asylum Entertainment's current website as a full 'Responsive Website Design' for desktop, tablet, smartphones use. I was given an Asylum business card and a few RWD websites as references.
I developed several versions which interchanged 'dark' sections and 'light' themes to differentiate sections. I keep the typography and layout clean and with balanced negative spaces so that the content and shows could be the focus. Little if any changes or revisions to my overall design was requested from the start by the creative director.
I designed it initially as you see it, all in Photoshop which was then submitted as a guide to the web development company to create a Wordpress website. I should note I did NO web coding, I am simply a graphic designer with very good understanding of UI and UX.

'LIGHT' responsive website redesign

'DARK' responsive website redesign
Asylum Entertainment Responsive Website REDESIGN:
Asylum Entertainment Website PREVIOUS VERSION: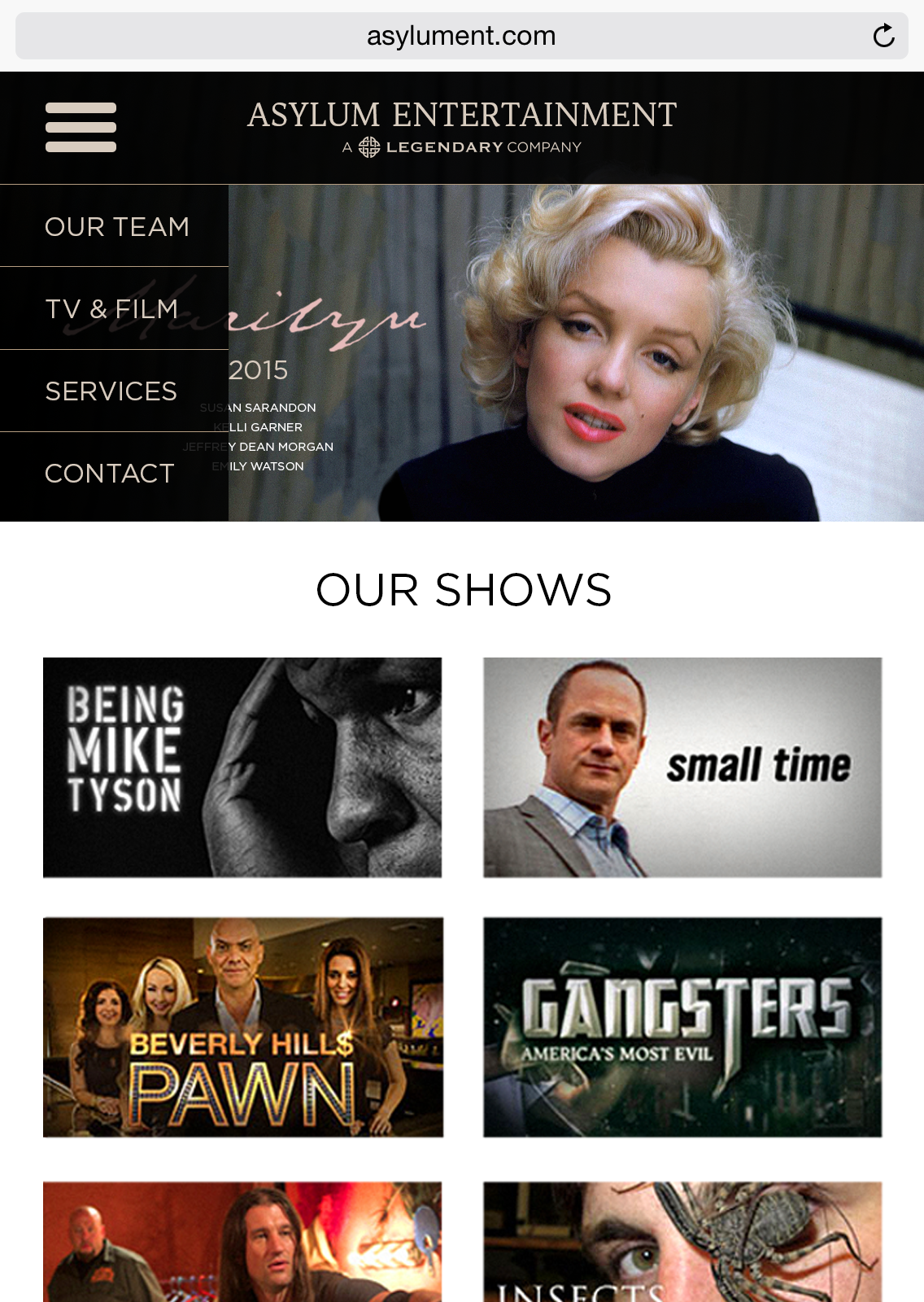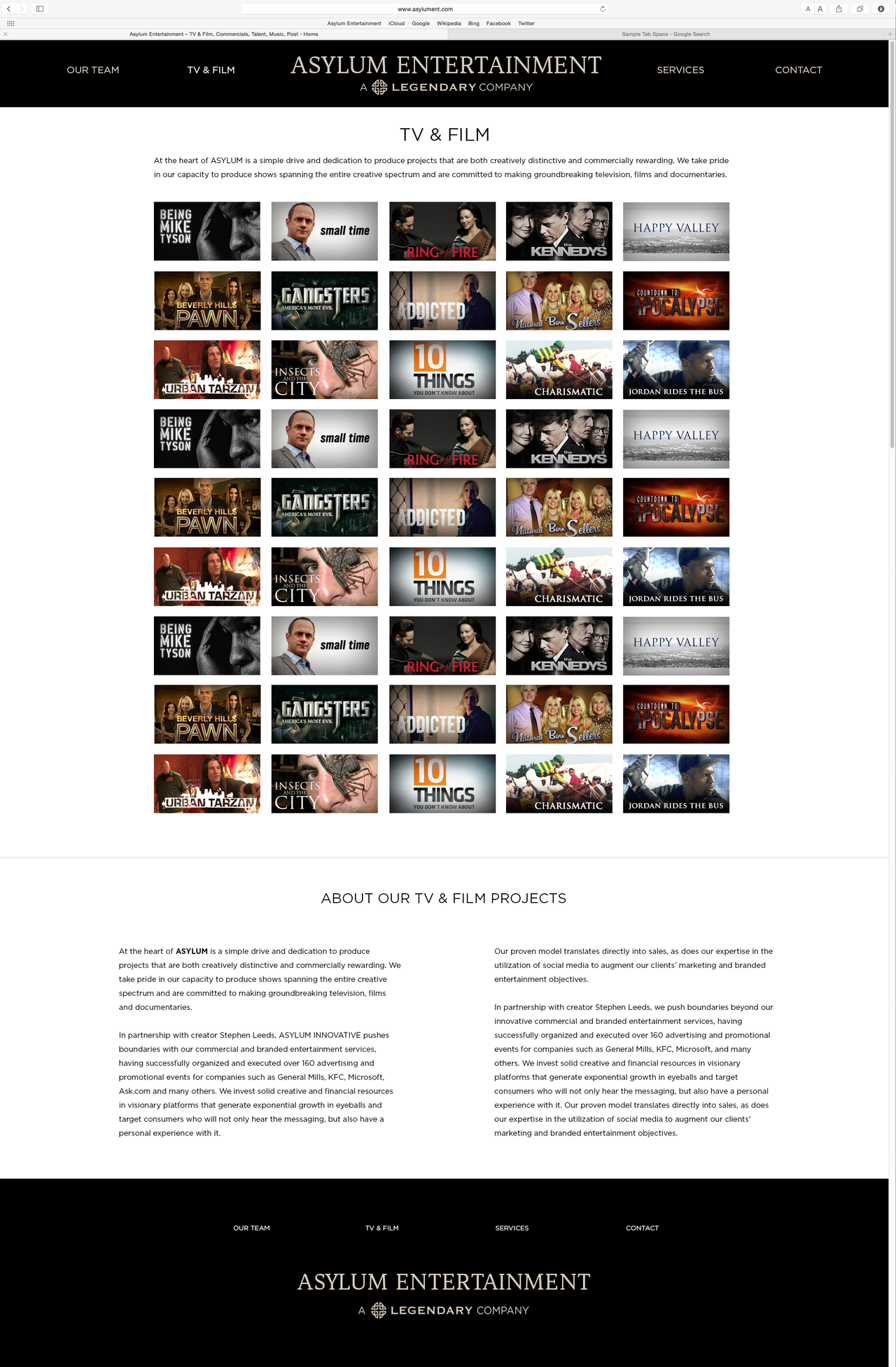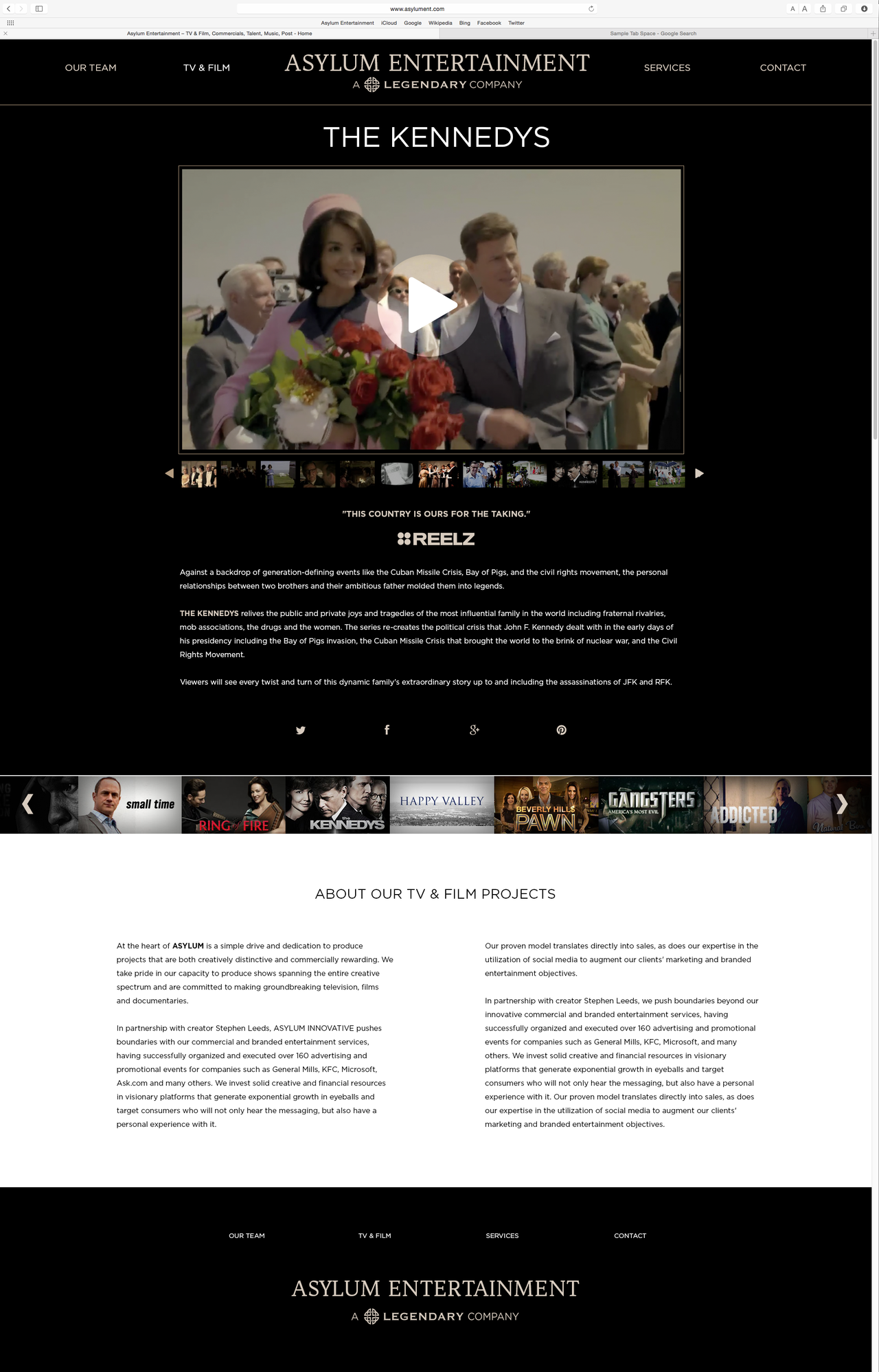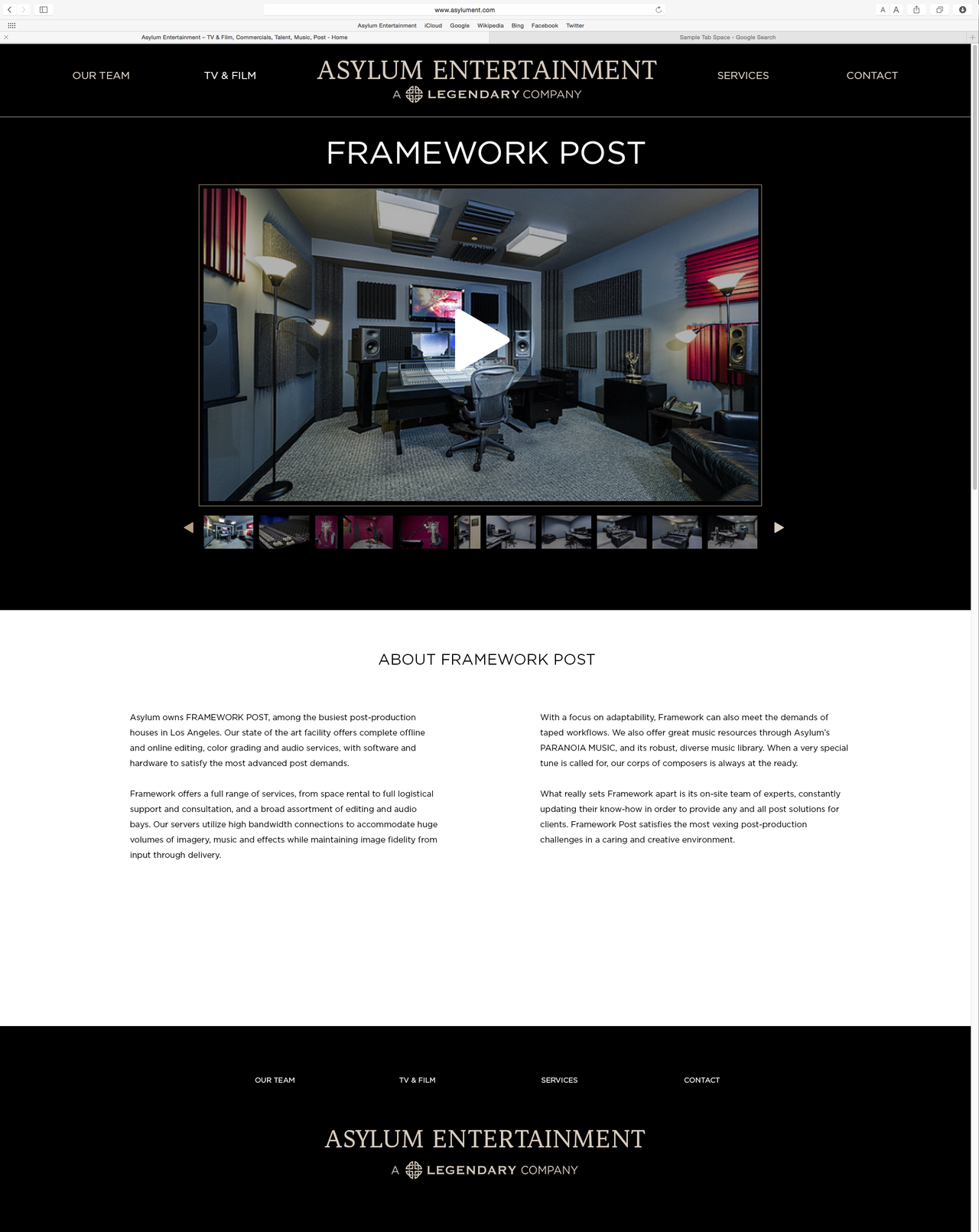 Photoshop website imagery work – compositing, adding effects, typography treatments, logo placement, and creating variations for the choosing. I always provide options!
'Ring Of Fire' Image & Typography Treatment – I designed this in full to be used as a top main homepage image.
I designed this main homepage image in full.
'Marilyn' Image and logotype & typography version.
Two treatments of this main page top image.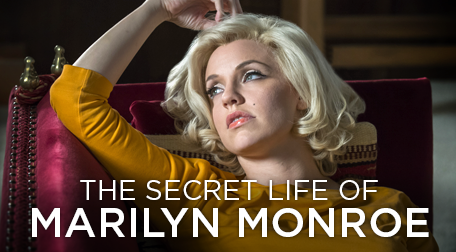 Smaller version for thumbnails and mobile/tablets.
---
Role Graphic Designer – Website Layout & UI/UX

For Asylum Entertainment

Date June 2015

Type Complete Website Redesign – Responsive
Up Next:
History of Martial Arts Concepts