Analog Graphic Design, Illustration & Art
Non-Computer-Based Creative Art & Graphic Design work I did when I first started training in the field of graphic design and illustration, visual communication. I'm also including construction-sculptures, photography and any other work that shows the scope of my talents from early on, all without the use of computers.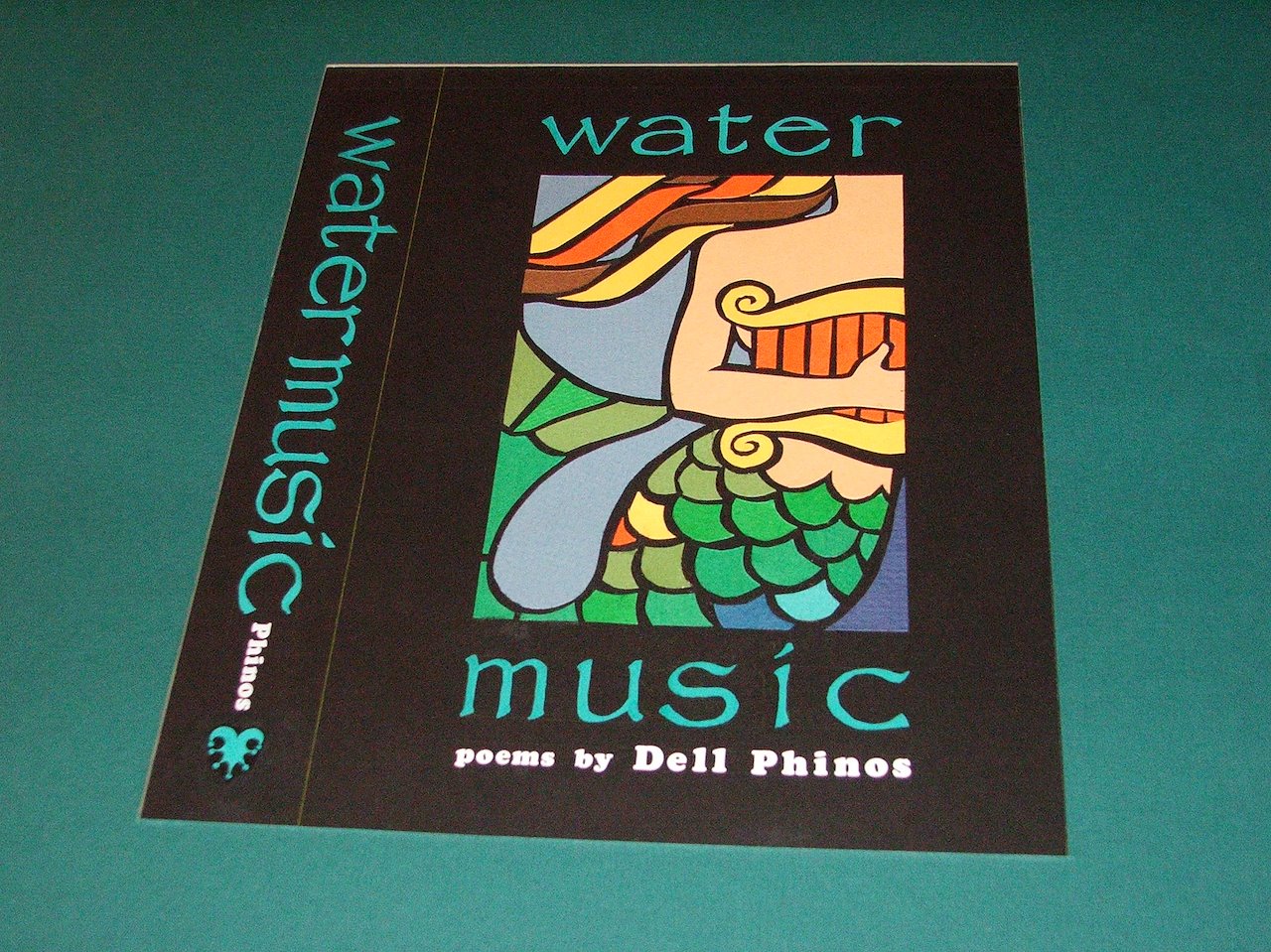 Bookcover design using Caslon color paper, a vintage X-Acto knife, acrylic paint, a cheap brush for the lettering, rub-on type, and my own LOGO DESIGN for the 'publisher'. I drew a guide using white fabric pen on the black board in one go and cut the pieces. The mermaid illustration is OF MY OWN design and the colors of course, I chose. Composition and typeface choices are all mine. The typeface for the title is of my design. Notice the careful typography not only in painting the tiles but also in the rub-on type, all this before attending a proper art & design college. I think I was born with graphic design talent. This piece has it all!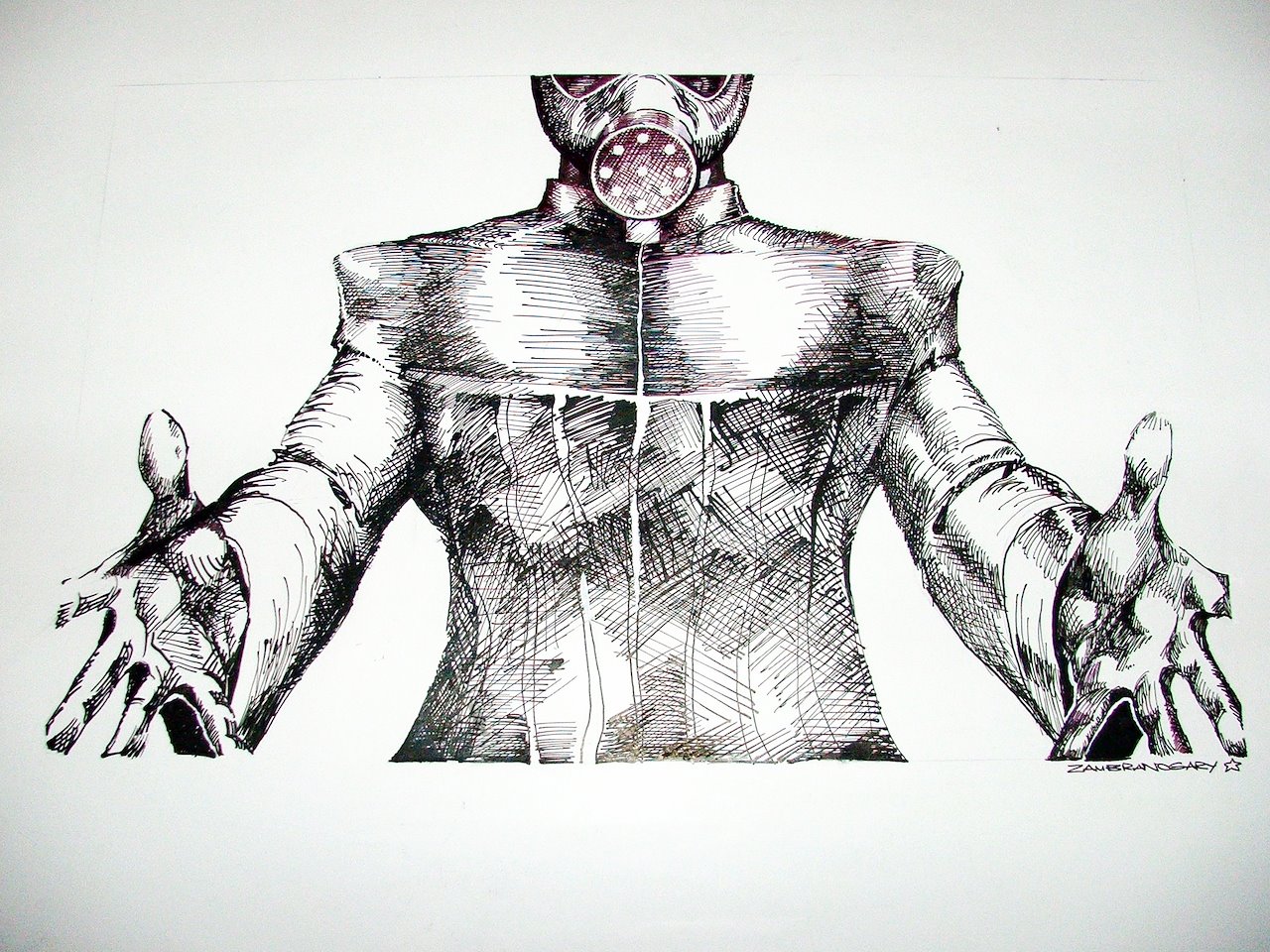 Editorial Illustration. Yes, I can do this too. Off the shelf roller-ink pens, no pre-sketching, no scanning, I imagined it and the profound message I wanted to convey and drew in about an hour, or less.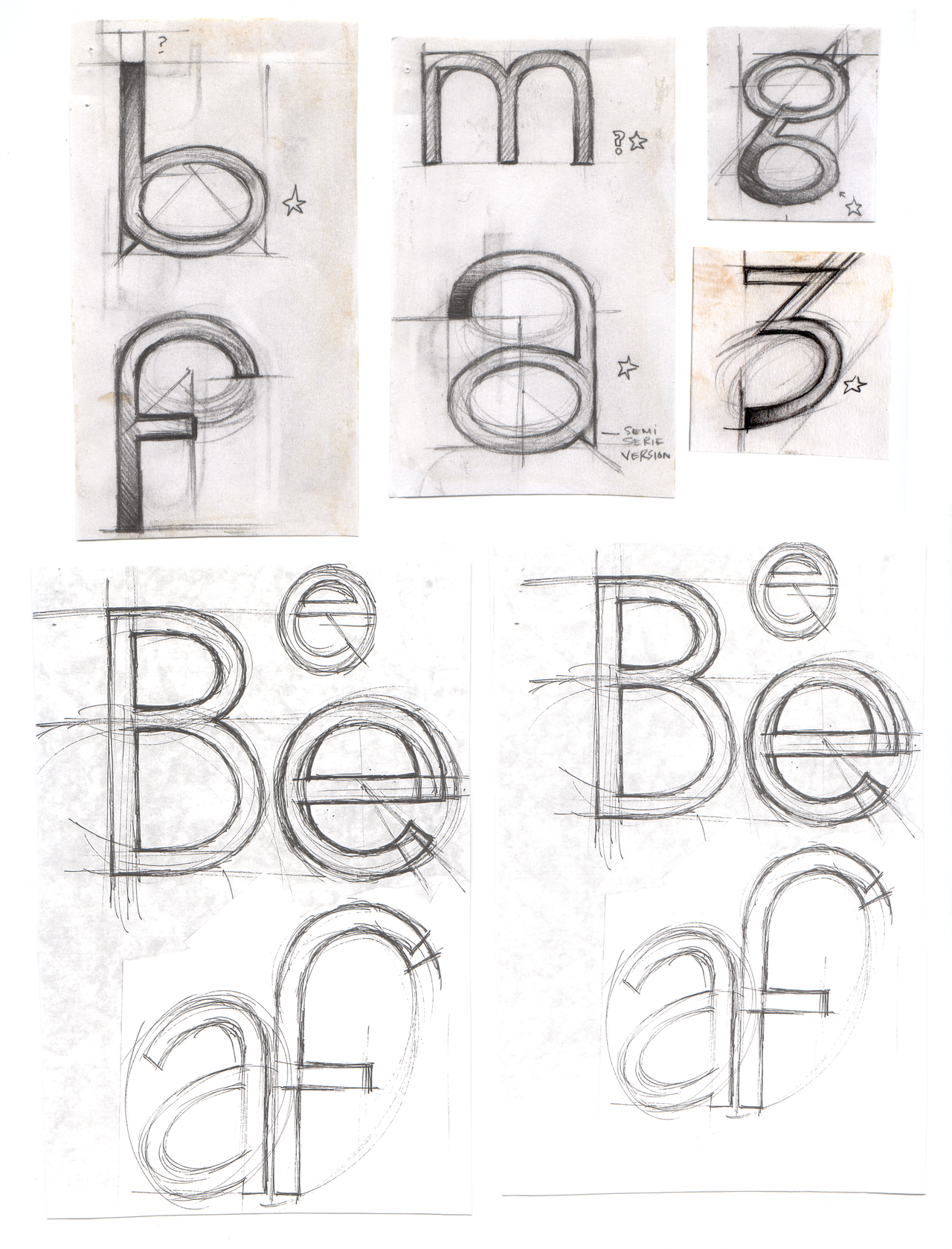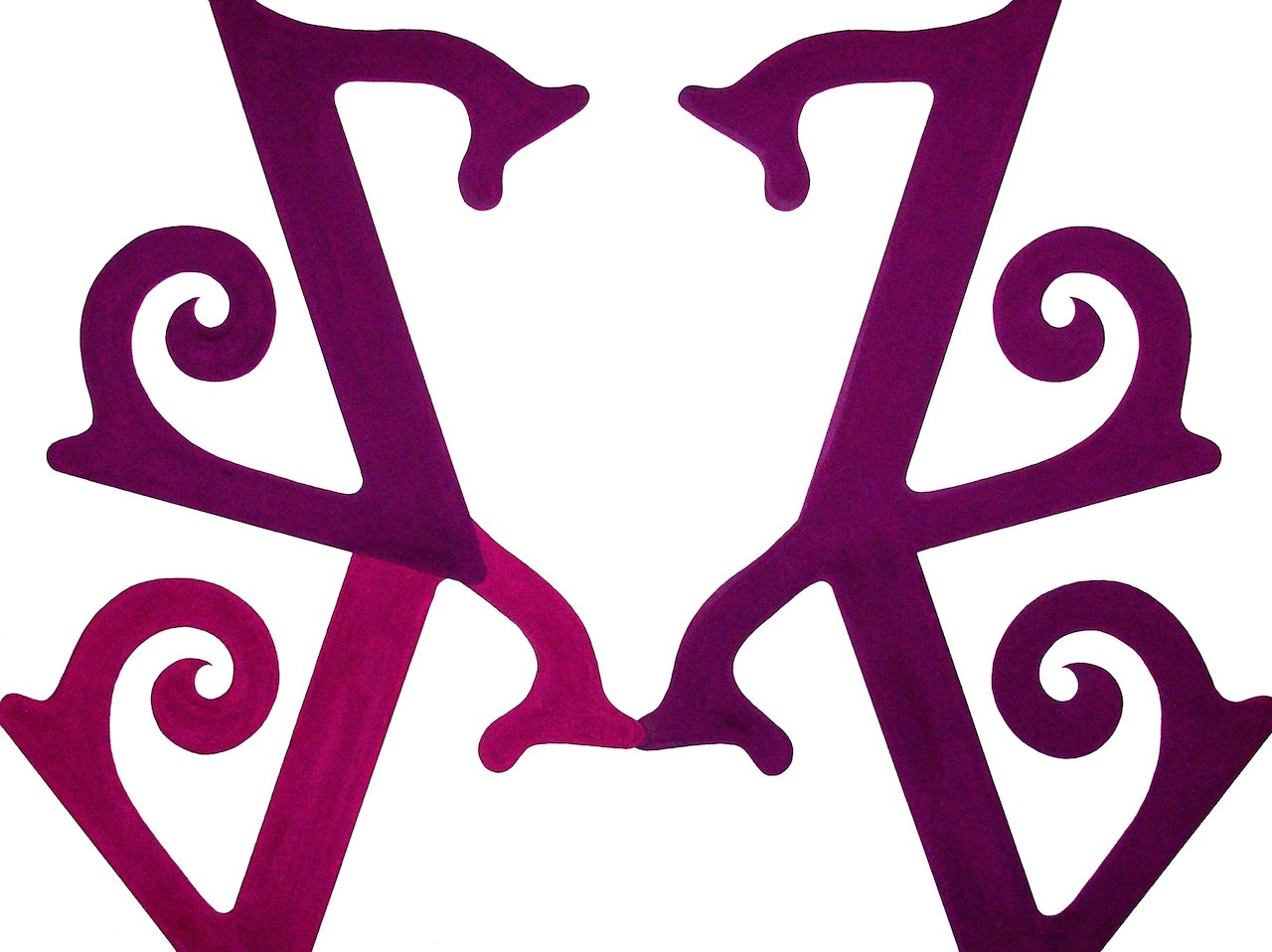 At Los Angeles City College in 1994, I was given the creative design brief to use letterforms to make a face, I looked through vintage typeface books and found this elaborate 'Z' of which I instantly knew I could make a face. I forgot how I did it! How I took this tiny decorative 'Z' in some random book, then angled the Zs just perfectly, eye balling the angle to create a face with the negative spaces, and proceeded to paint the letterform, including one just a lighter shade of purple, almost mauve or dark pink. The design teacher didn't like it, nor did an Otis typography teacher, why? I have NO idea, but I think it's BRILLIANT in its simplicity and symmetrical confidence and the expression in the face. Look closely, the face, the EYES! The chin, the neck, and the suggestions of curly hair and a collar and or uniform! I'm STILL considering using it as my logo!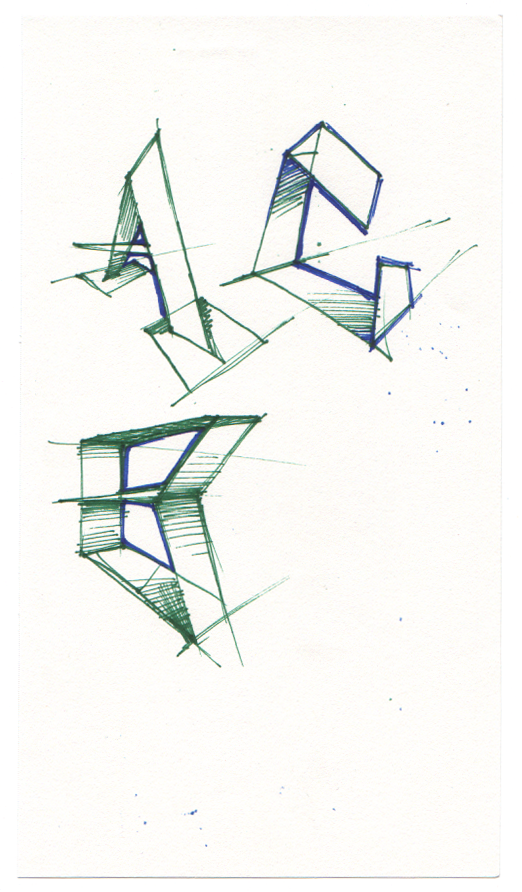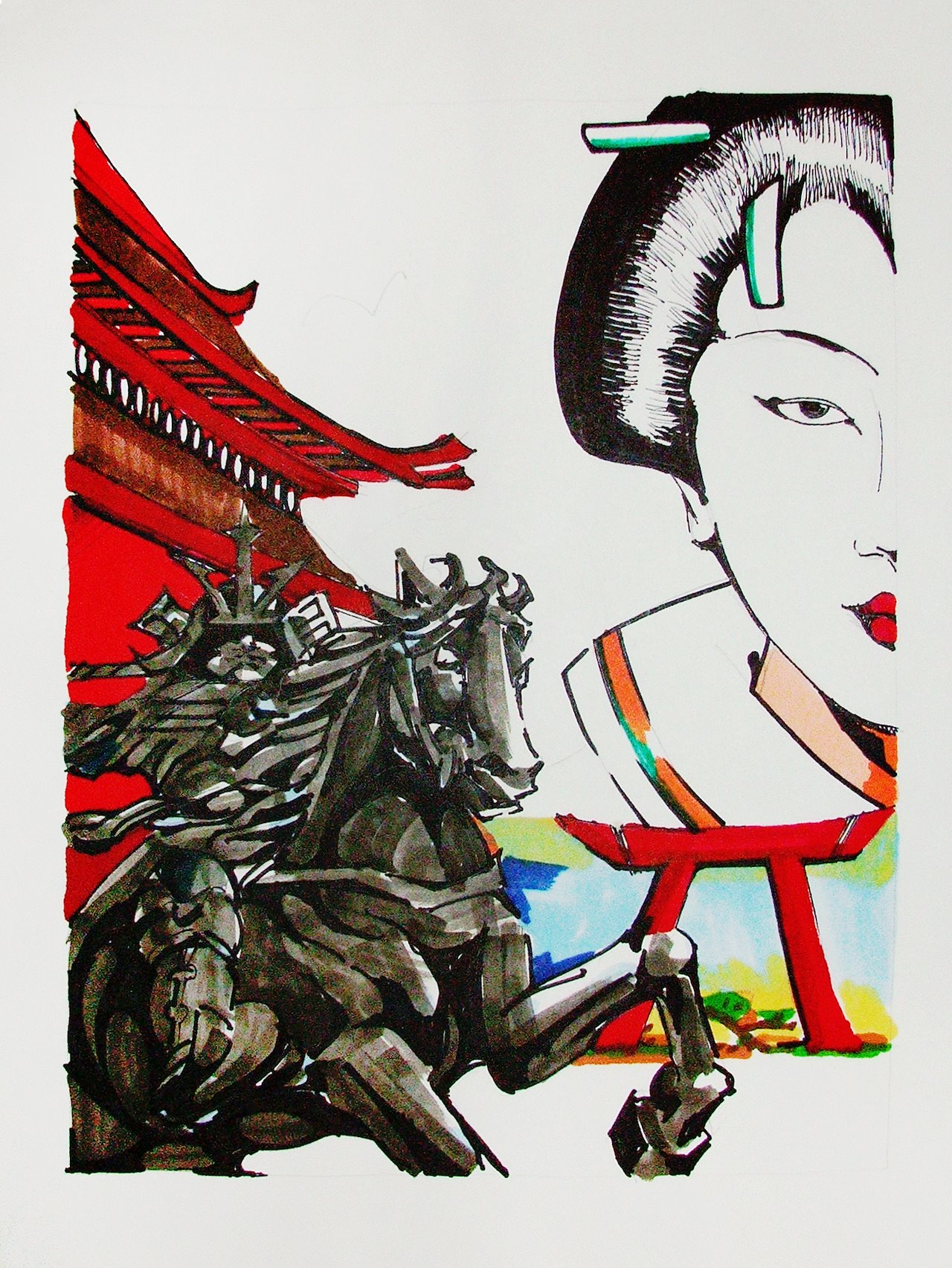 This is a hand drawn with pencil and markers PRE-RENDER composition for a planned larger tourism poster I designed, using found imagery of Japan cultural things.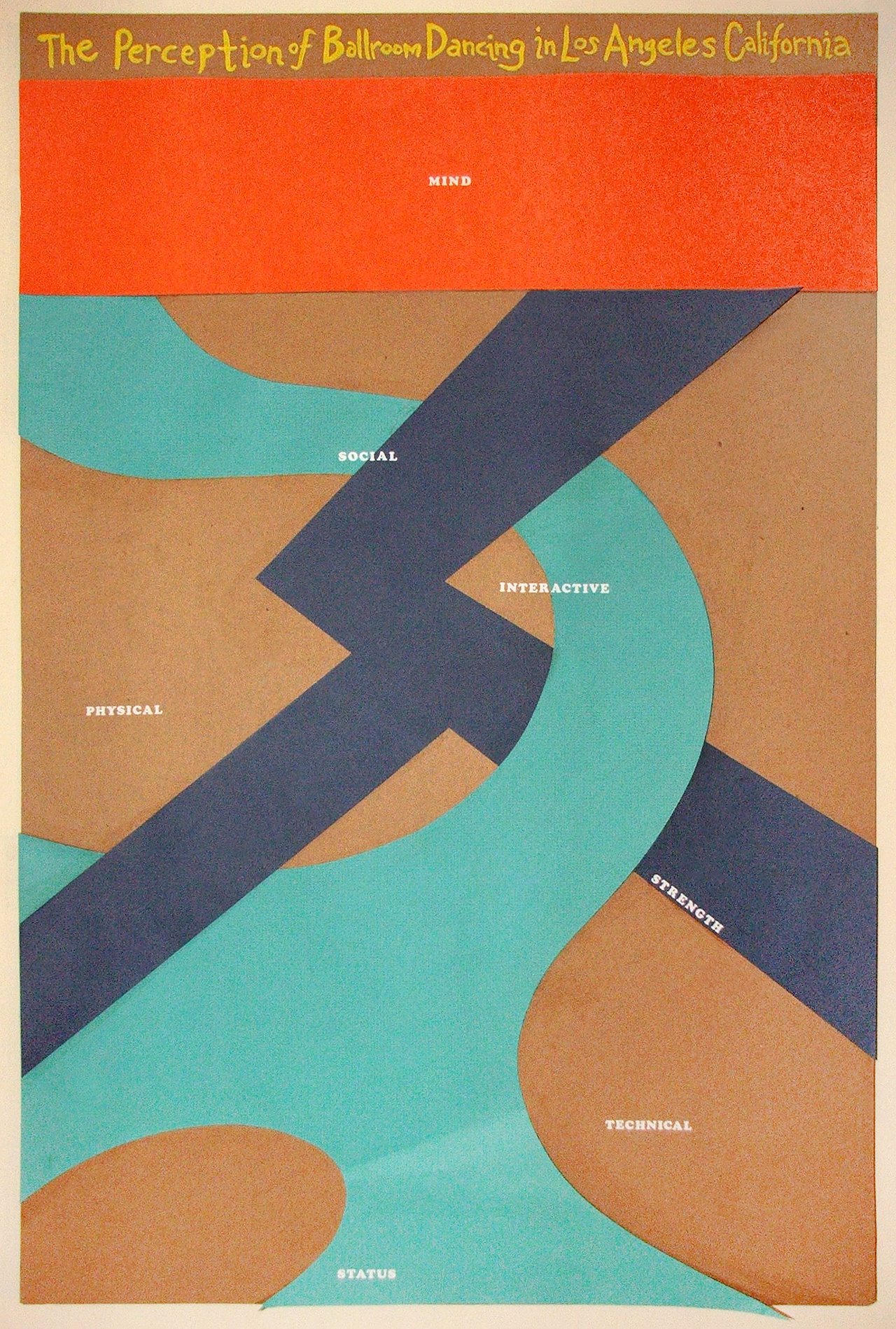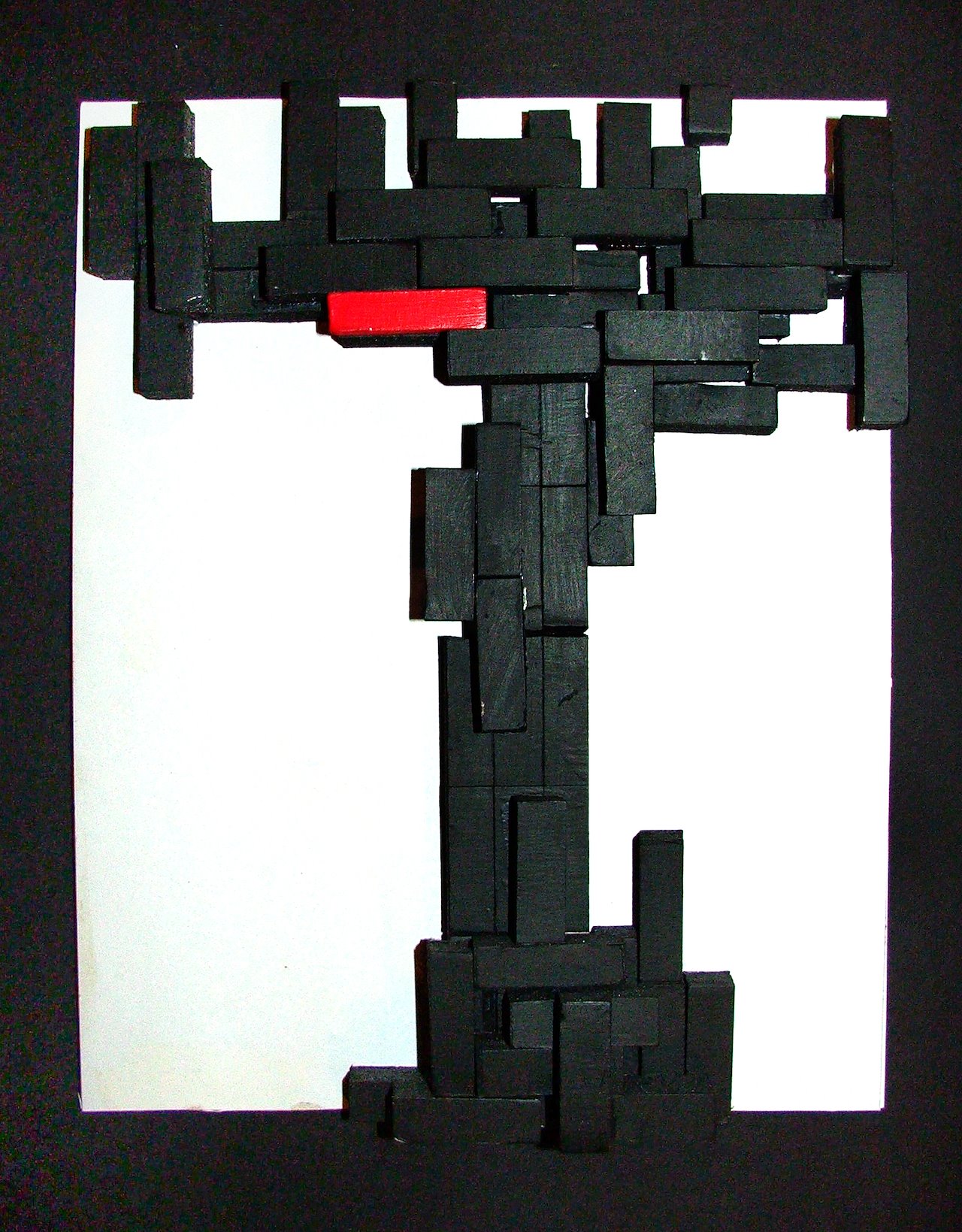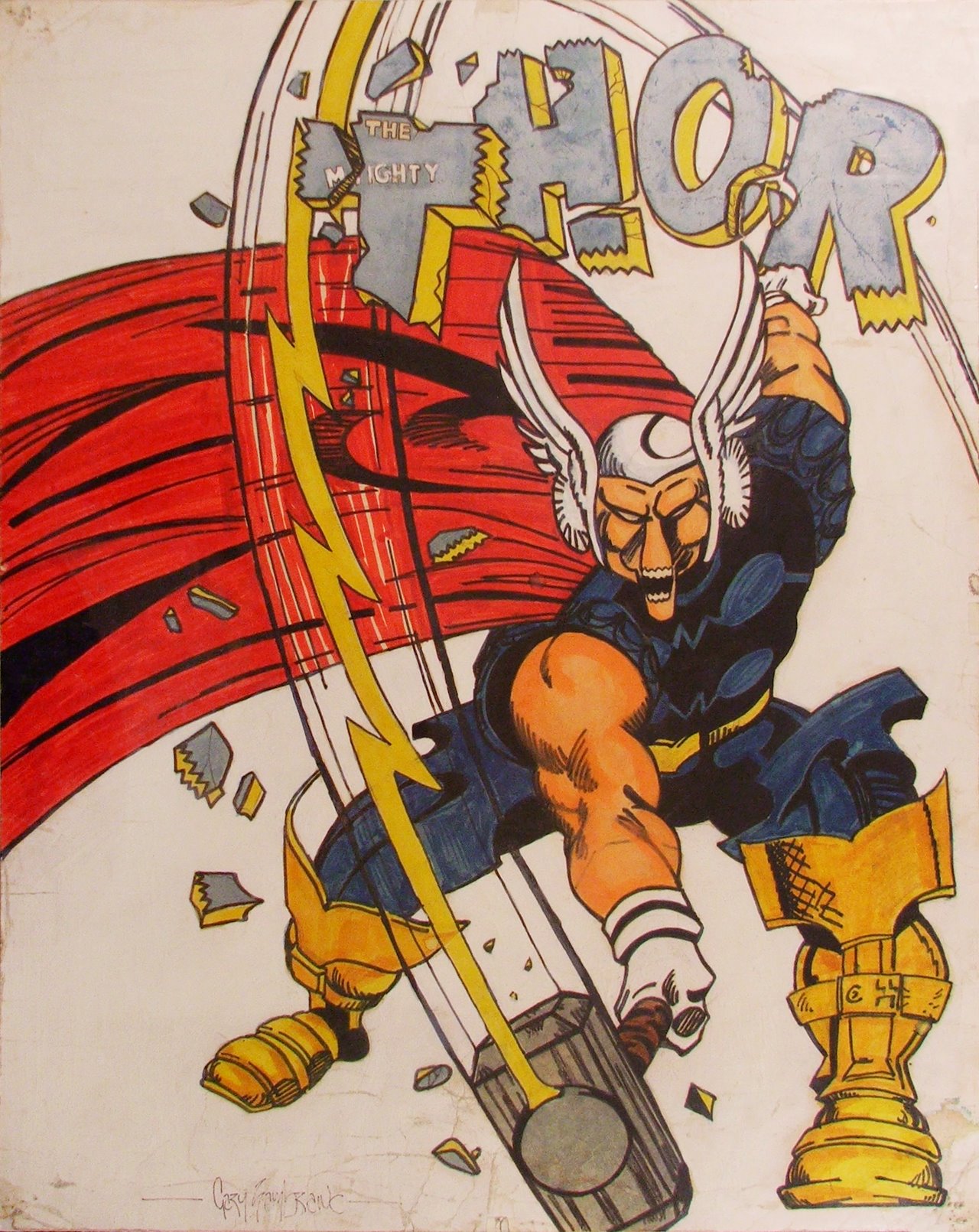 I drew this on a large poster board, about 2 x 3 feet, in junior high. I was about 12, 13 years old. No tracing, using my natural ability to calculate, observe intricate details and transfer to mind, to hand, all based on sight and estimation. Every element of this hand-drawn reproduction is exactly like it is on the comic book cover, search for it and see for yourself! I still have this, when I get around to it, I'll take a better photo. Cool!
The challenge: could I design with construction materials, compose something in space, without 3D software. 😃Sure!
Materials used: concrete for the base that I shaped with a crash course on using building materials. Found cardboard, wood and wire at a local hardware store and used it for the cylinder and then proceeded to create this piece not from any sketches, surprisingly but from my mind's eye and kept adding what I envisioned, all in one go!
---
Role Illustrator, designer, etc.

For Earlier artistic and design work before art & design college

Date Early 80s through late 90s.
Up Next:
eToys.com 'Bookstore'