Emmy Awards Evite Concepts
I used Adobe InDesign and a little of Photoshop for this EVITE for these FOX's Emmy Nominees Celebration concepts.
I visualized how this would be printed, I went with an elegant art deco suggestion, with the charcoal box being the textured paper of an invitation the type, white ink, with gold flake typography. I think it would look beautiful and feel premium and feel 'award'.
I always see, with my mind's eye, more possibilities while engaging in the design process and I always offer various options and iterations. Some have dramatic ideas, some have subtle changes and nuances, it's always a process of visual sculpture, etching out something that pleases and communicates on several levels.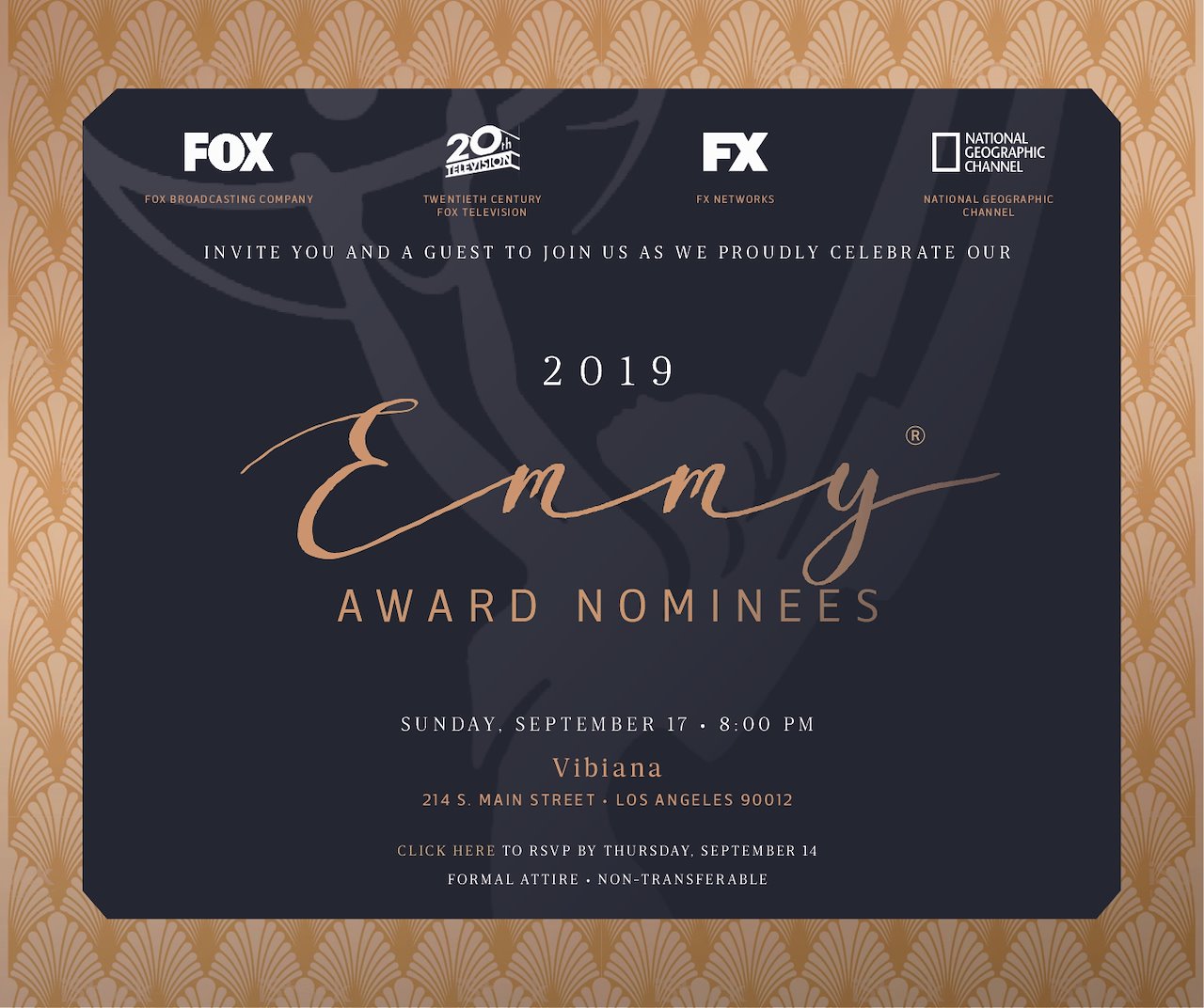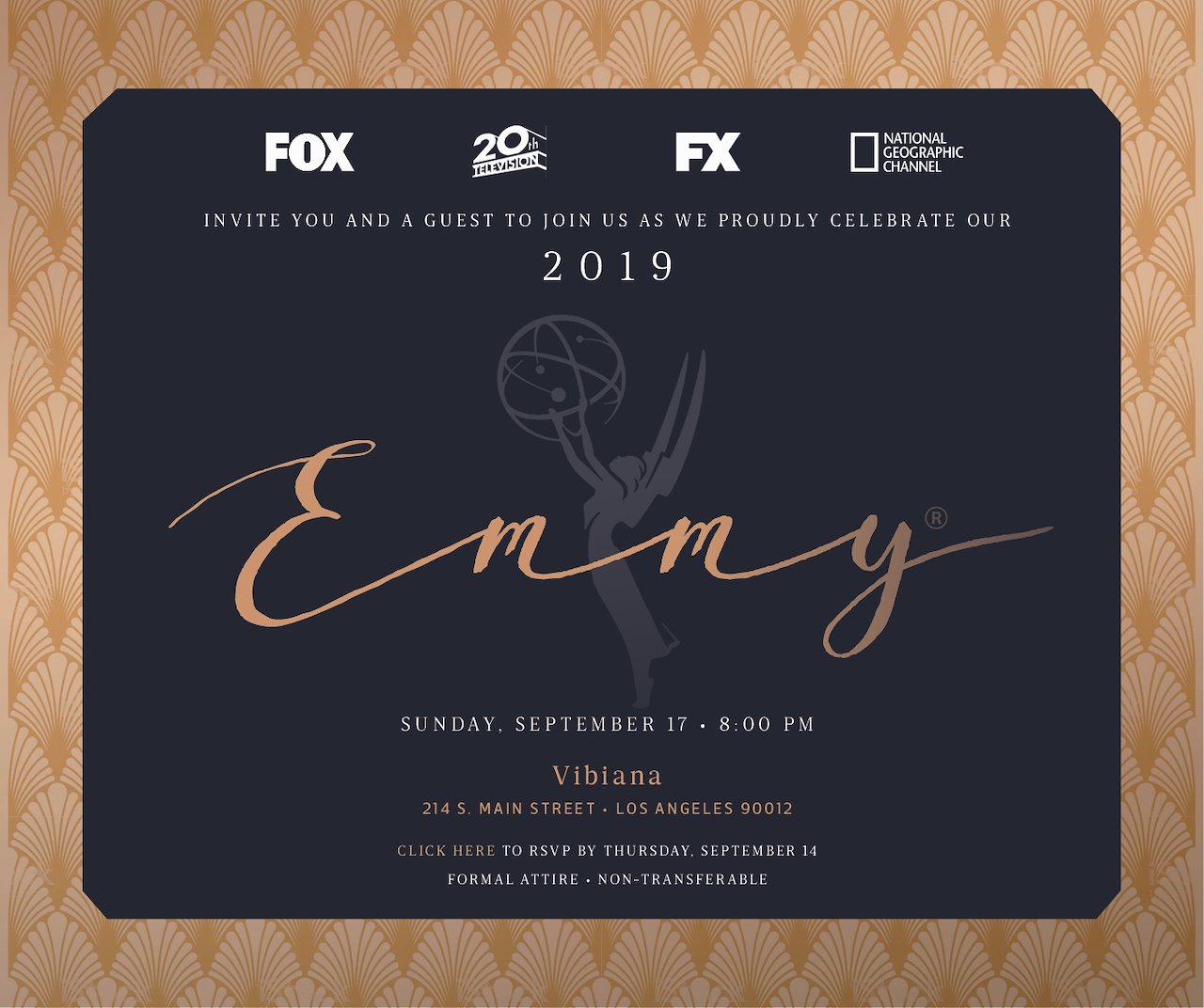 I designed the above two concepts in about 2 hours. The additional design layout variation ideas below were part of that process so the total hours to complete was 3 to 4 hours.
Of course the hours include online research of logos, imagery and other graphics assets, organization of assets, then create custom graphics, search and choose typefaces/fonts, layout and mood, creative direction development and careful just-right typography.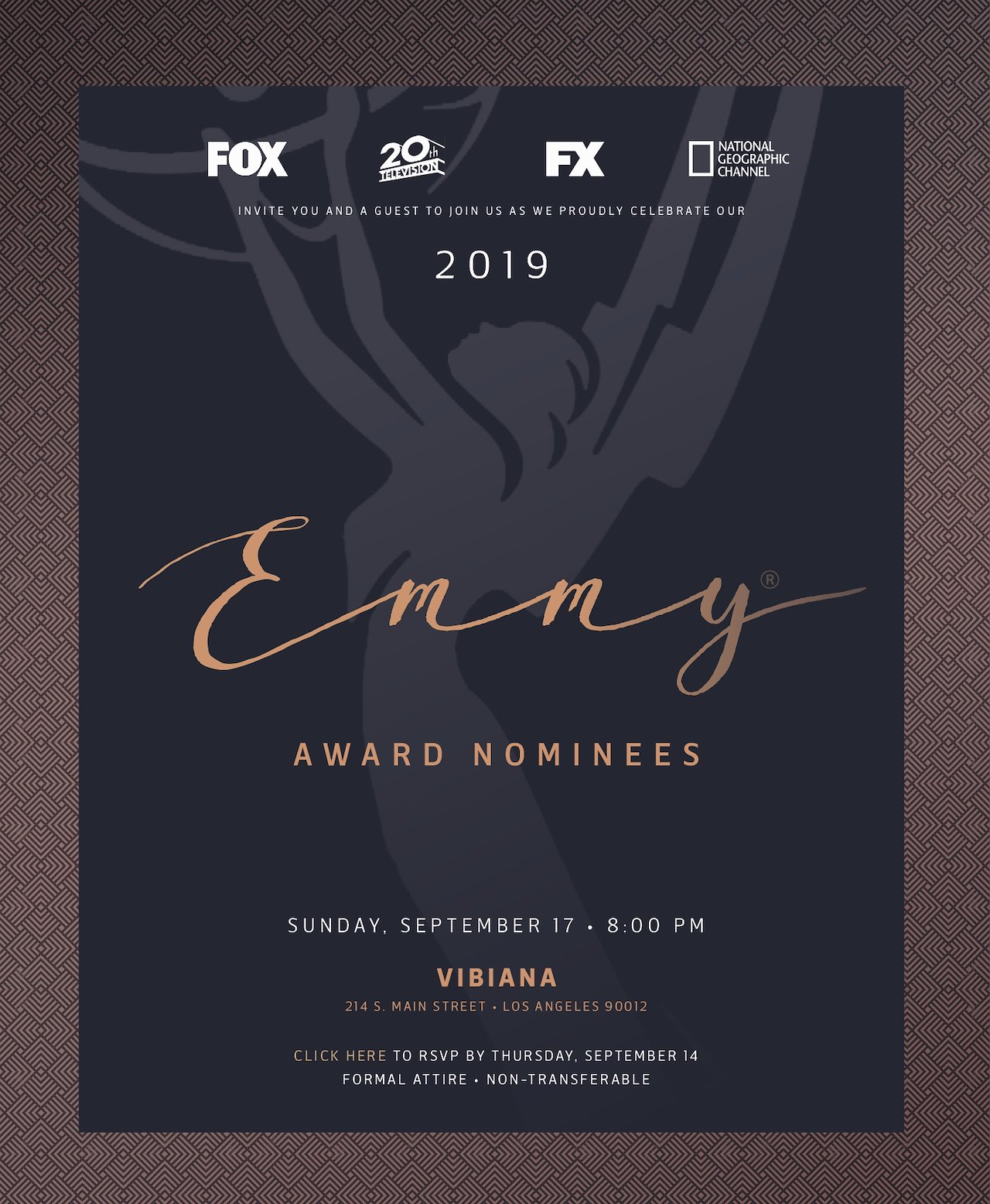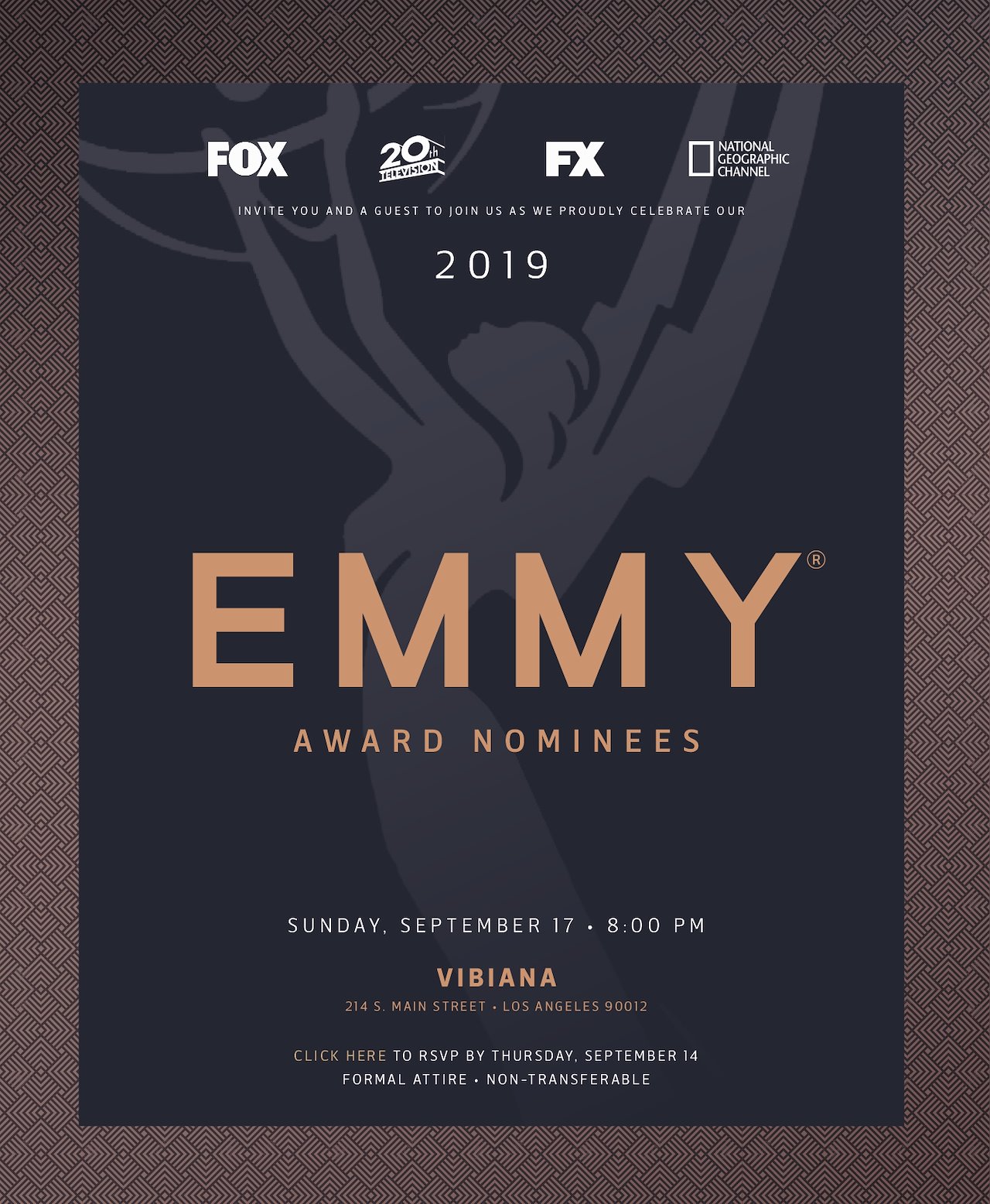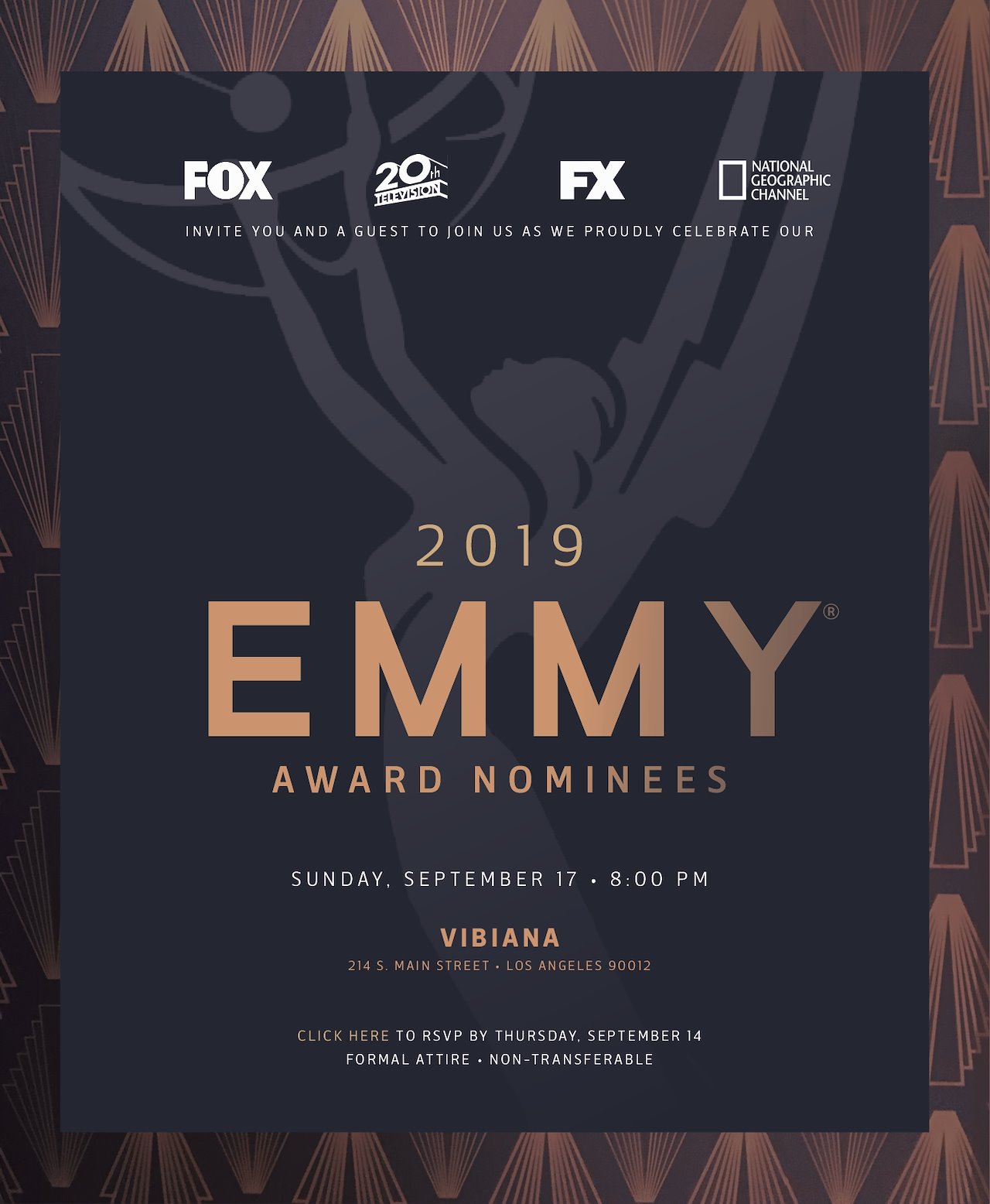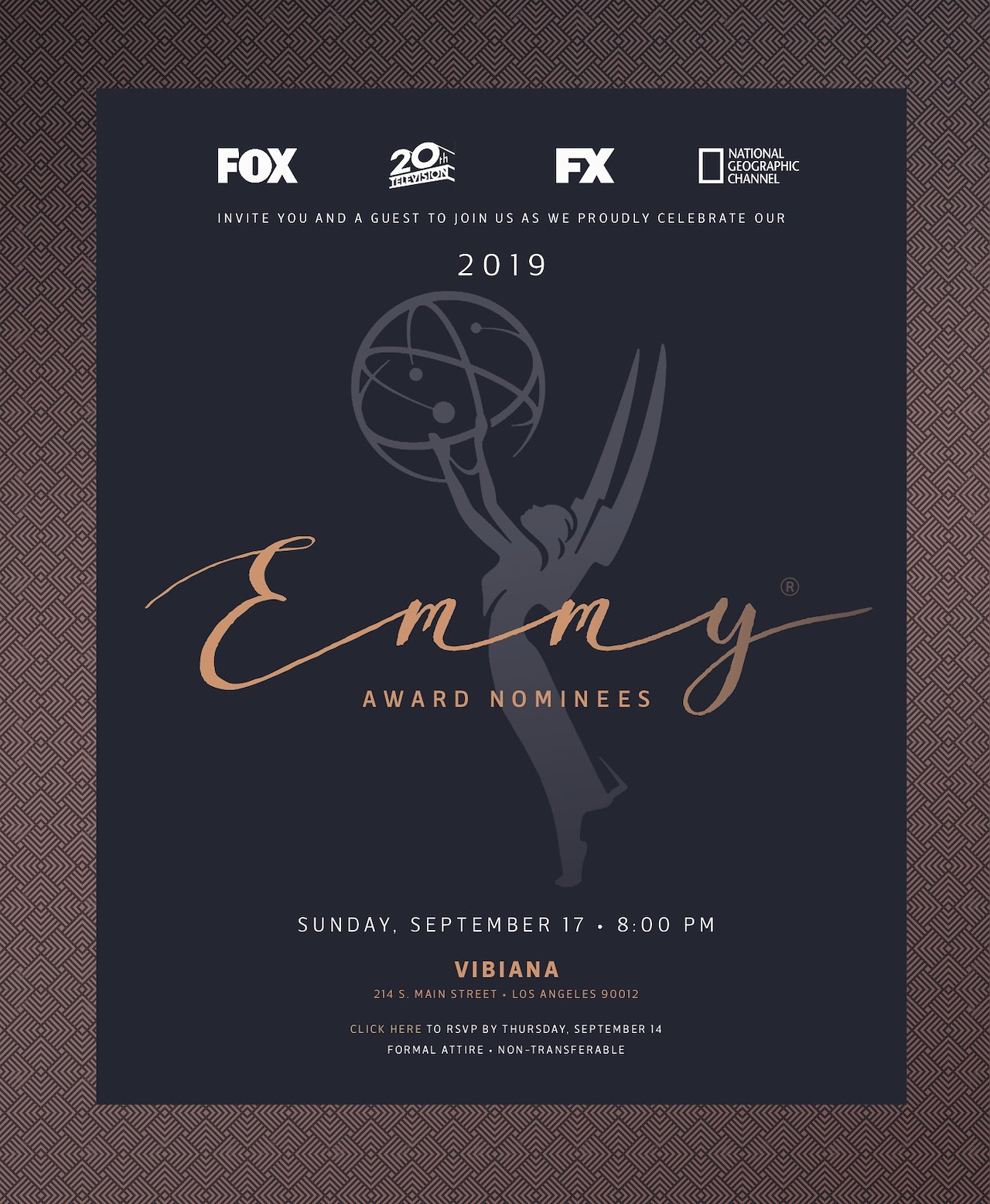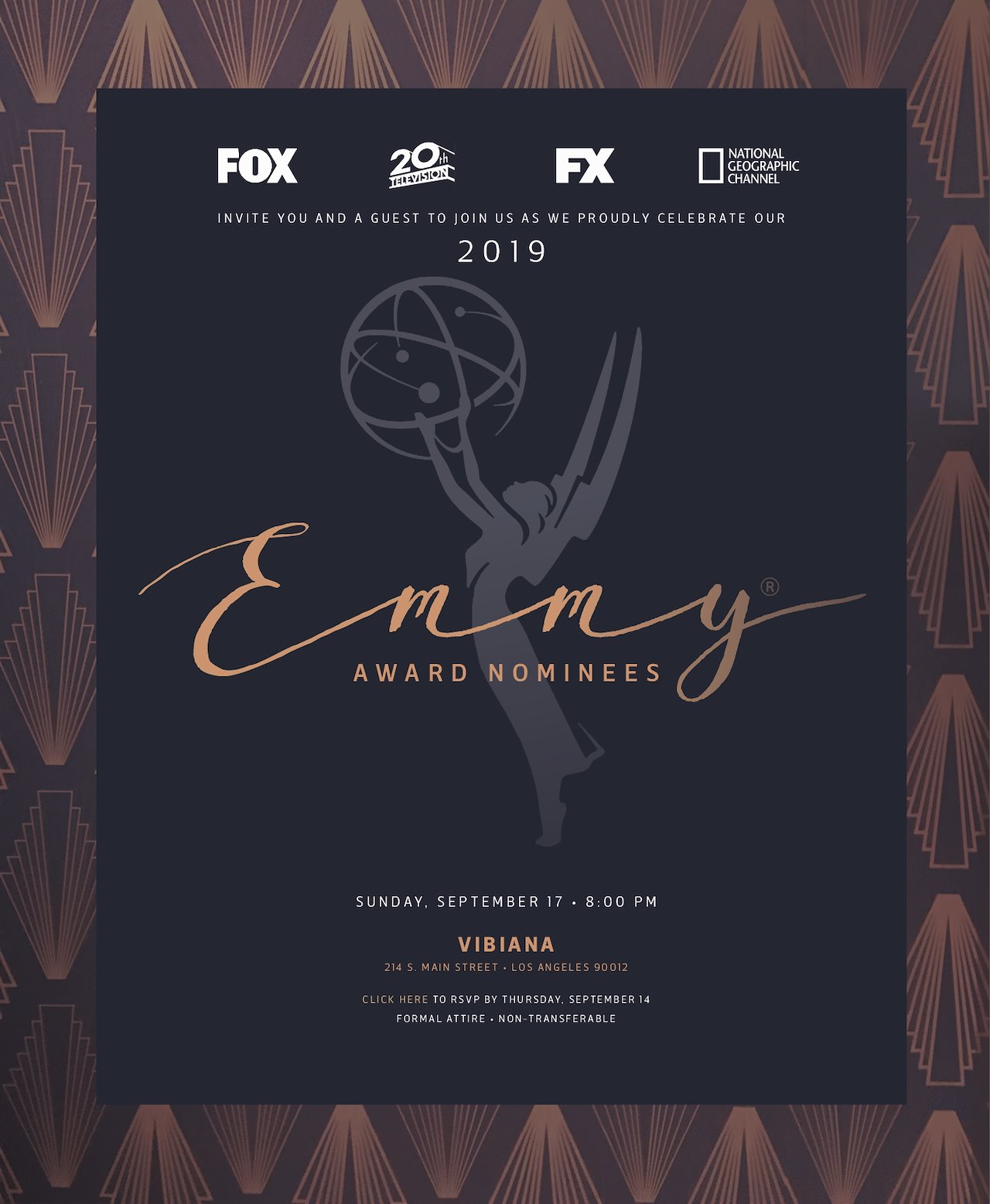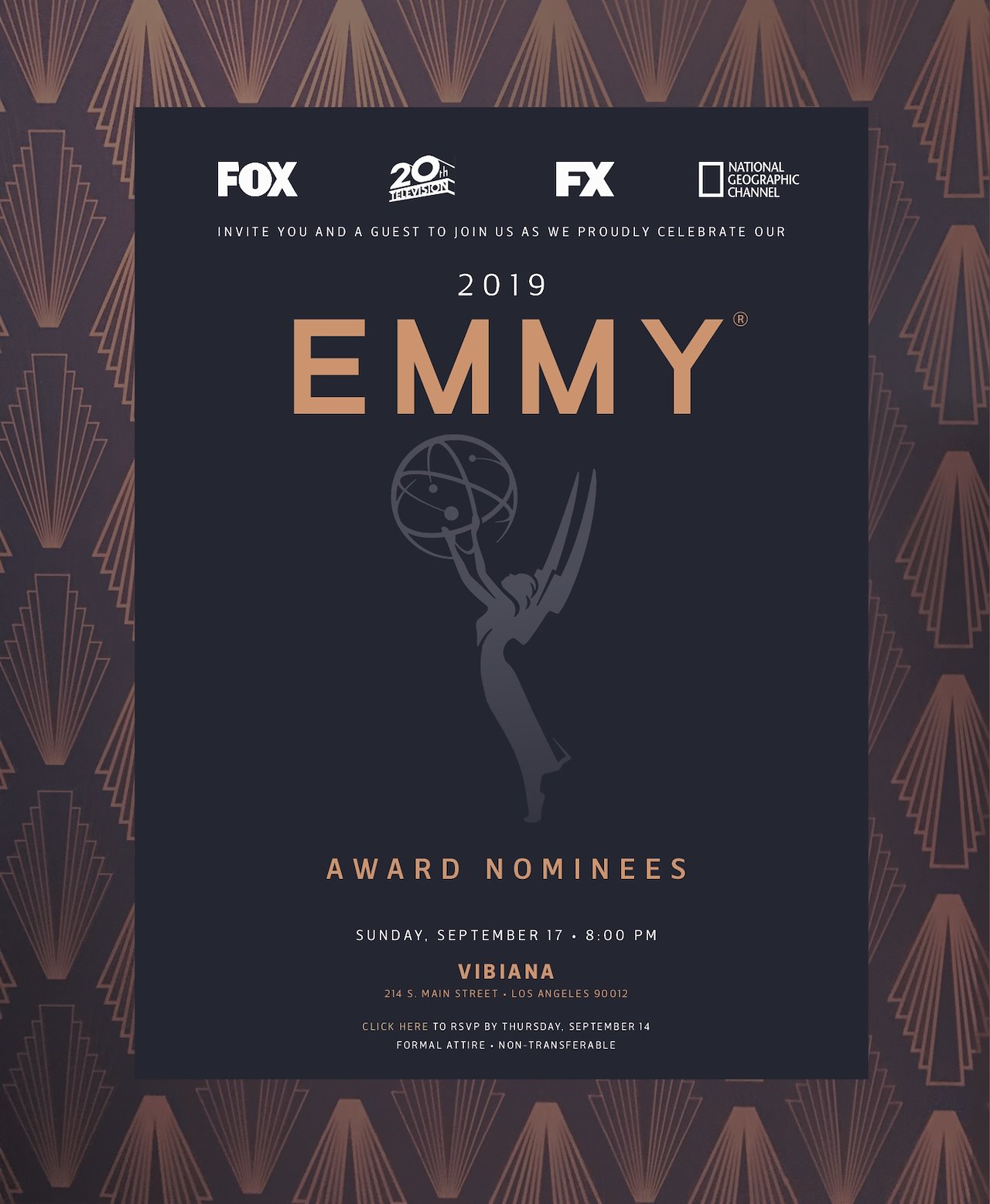 ---
Role Graphic Designer

For Fox Entertainment
Up Next:
Presentation Deck Design - LOL! Roadshow